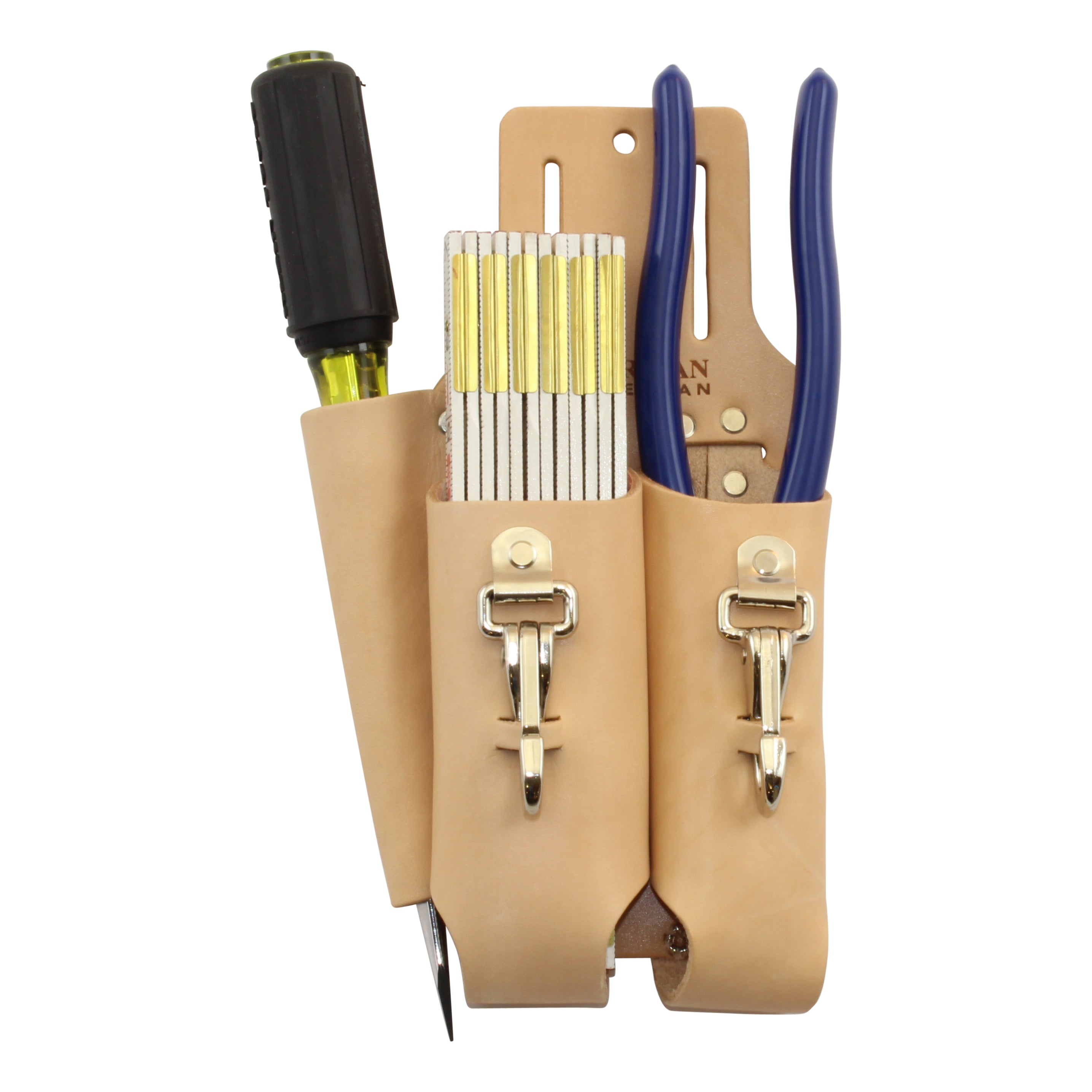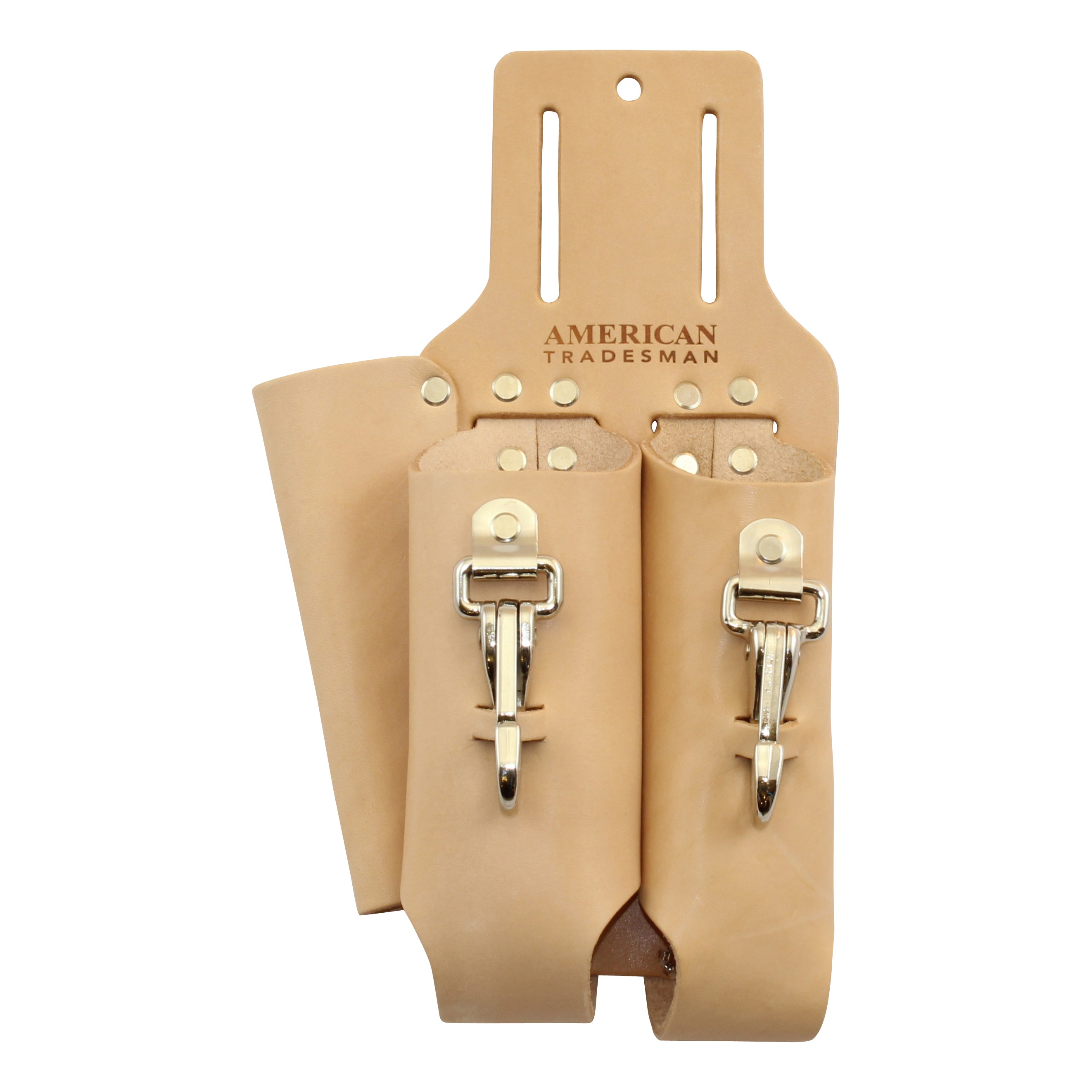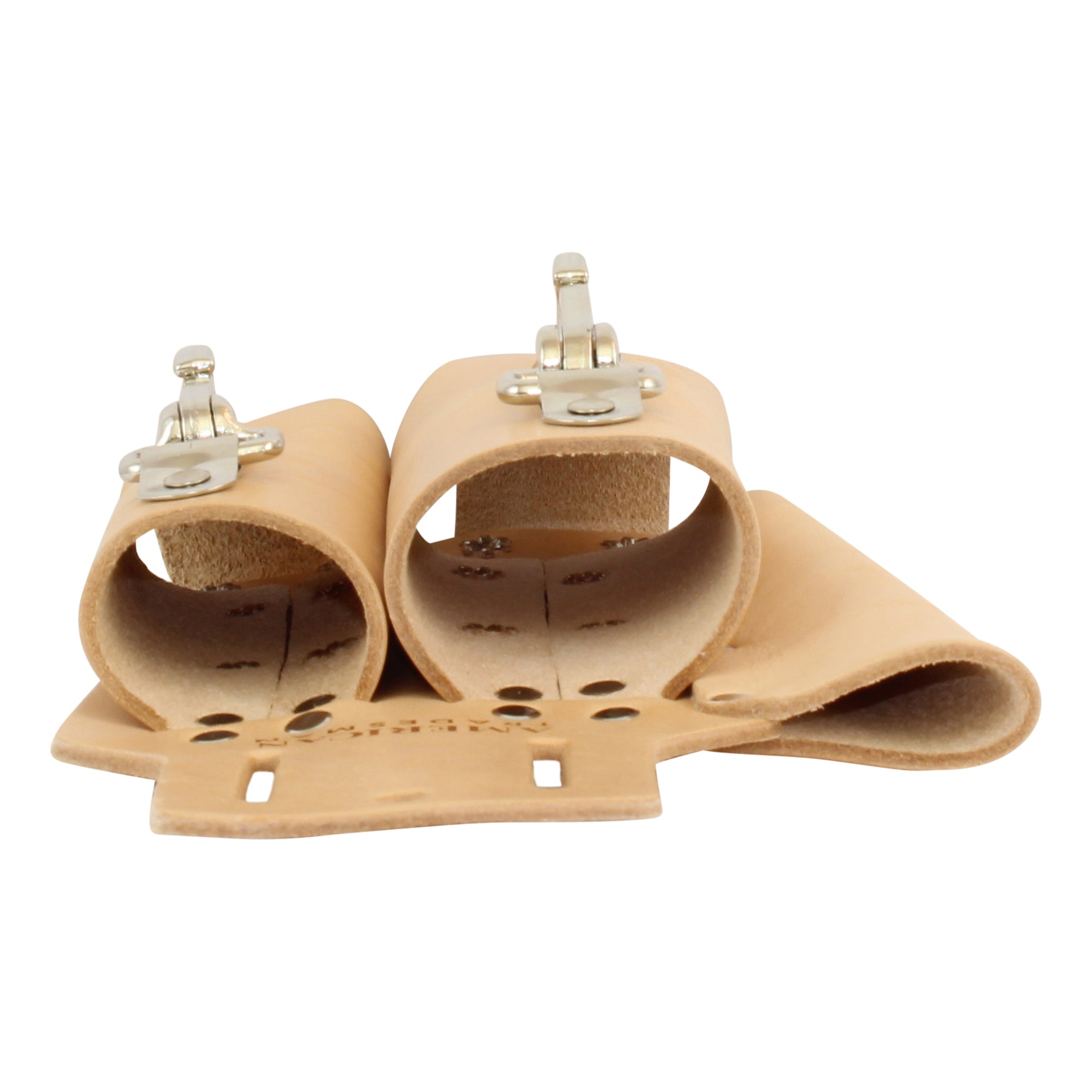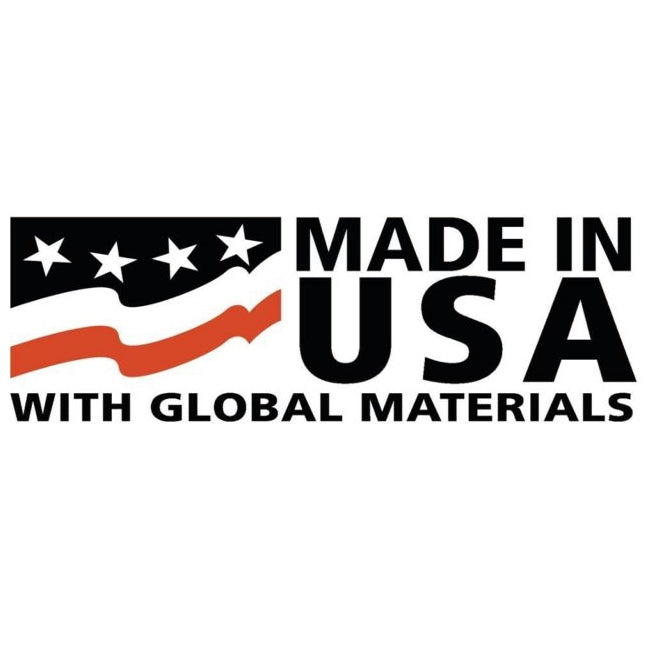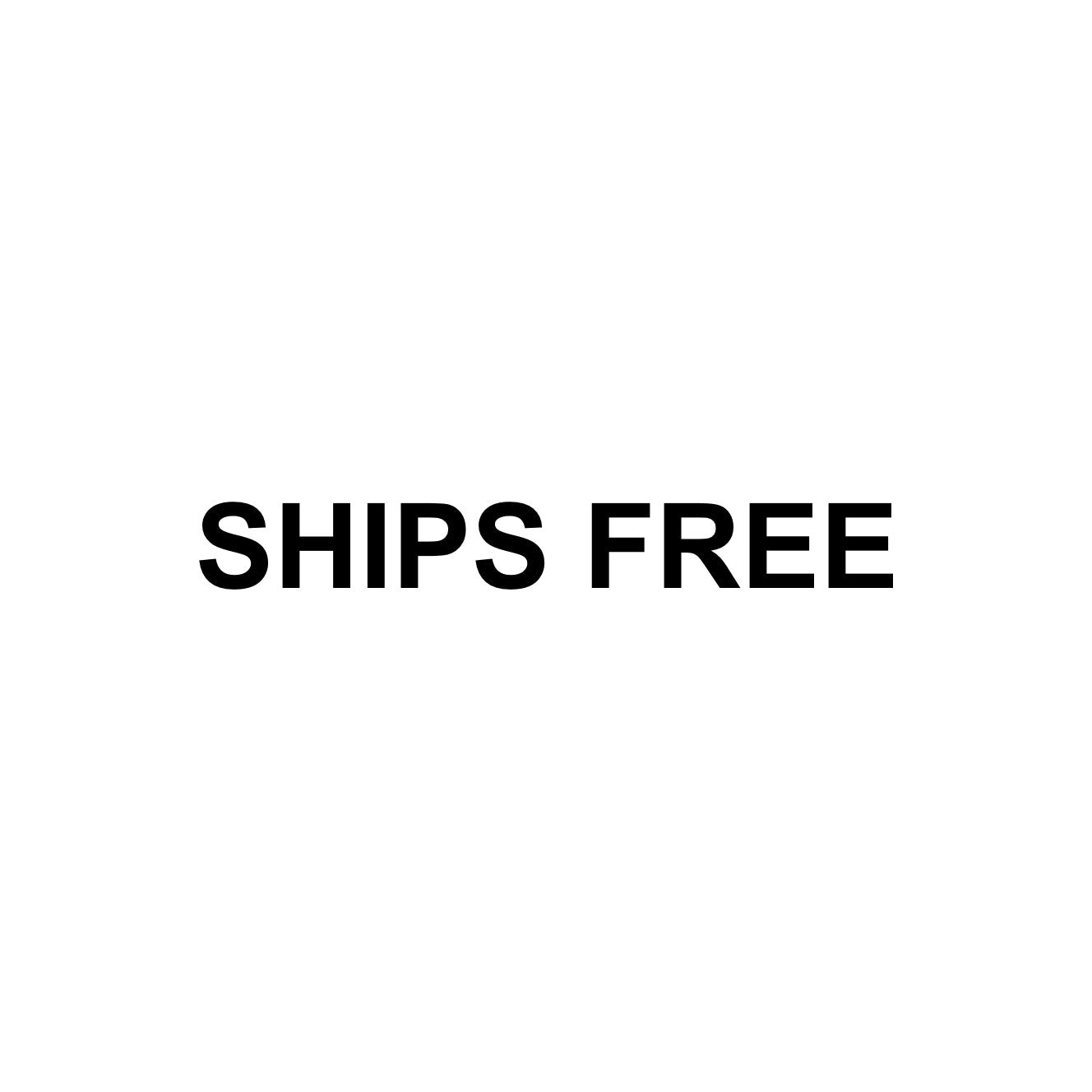 AMERICAN TRADESMAN 718 - 3 POCKET LINEMAN'S TOOL POUCH
American Tradesman 718 is constructed of durable top grain saddle leather that will retain its shape over years of use and resist tearing or punctures. Rivet reinforced construction for added strength. Ships Free
Features-
Top grain saddle leather molded to retain shape.
2 vented closed end tunnel pockets with 1 tapered screwdriver slot.
2 quick release snaps for wrenches and misc. tools.
Fits belts up to 2" wide.
Rivet reinforced construction for added strength.
Size: 6"W x 10"H x 2"D
Made in the USA with global materials.
Tools shown are sold separately.